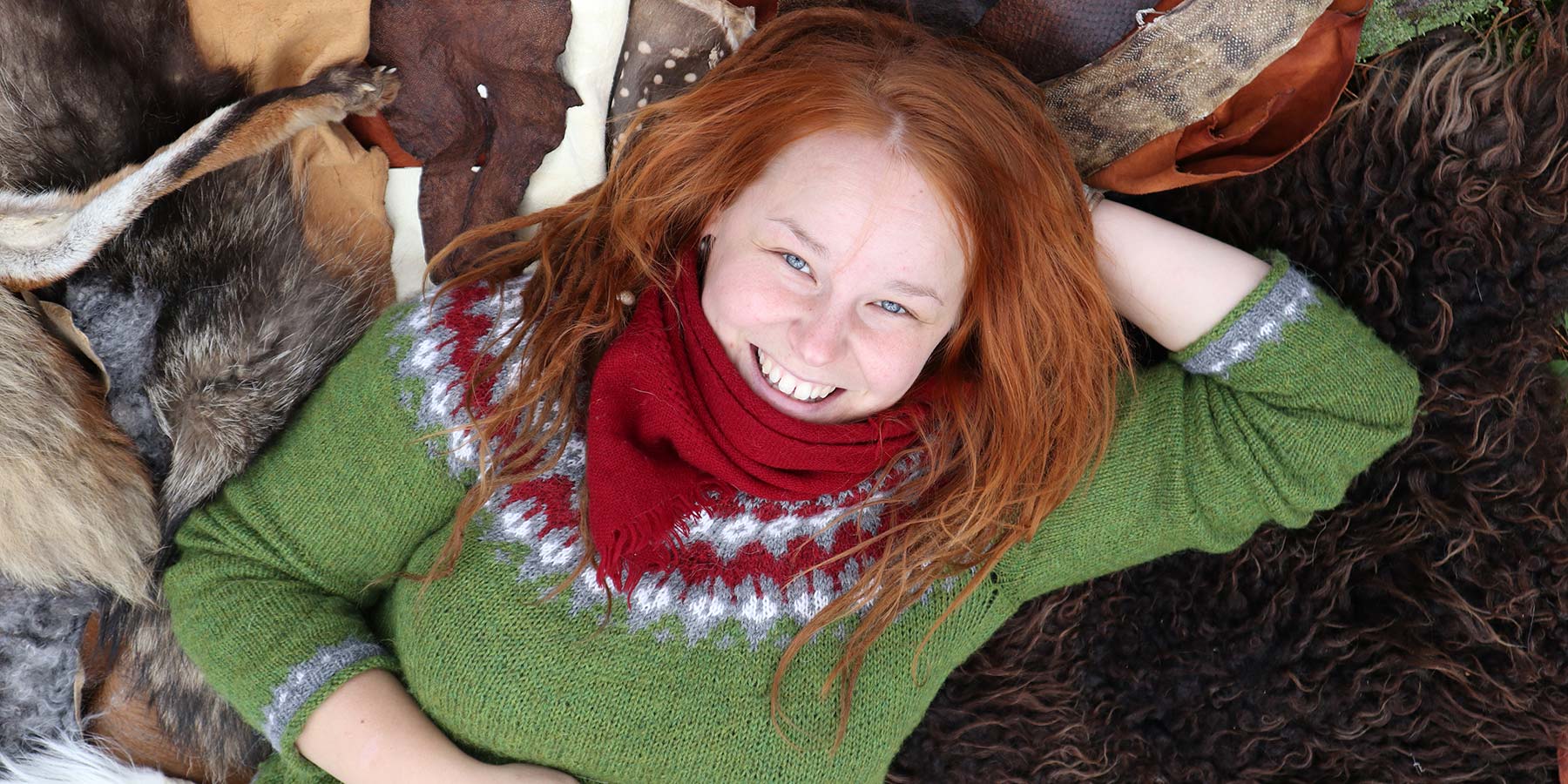 There is nothing as natural as tanning leather. For me it is a passion as well as a dear vocation that challenges me each time. As a tanner you work with many variables, each rawhide is unique and needs small variations to working techniques for becoming as good as possible. I feel that I learn something new with every rawhide I work with. For each rawhide I tan I feel my knowledge deepens and my sense of understanding the raw material deepens and my expertise grows! My greatest reward is to touch a finished leather and hear the creaking sound I feel leather should have – I feel that is the best proof of a work well done!
In order to gain the best leather the process starts with getting the best raw materials. Working together with local farmers, hunting associations and fishers is rewarding  for all parties as everybody wins – nothing is wasted. I want to work and teach with material whose origin I know.
My name is Hanna Nore, I am a traditional tanner living on the island of Kemiönsaari in Southwestern Finland. I have been teaching traditional tanning methods for over 10 years. It is my pleasure to present leather that is an ecological, ethical and sustainable alternative to industrially produced leather and fur filled with heavy metals.
It brings me special joy to help with pushing the ancient trade of tanning to new generations. My main aim in my work is to take this diminishing knowledge onwards.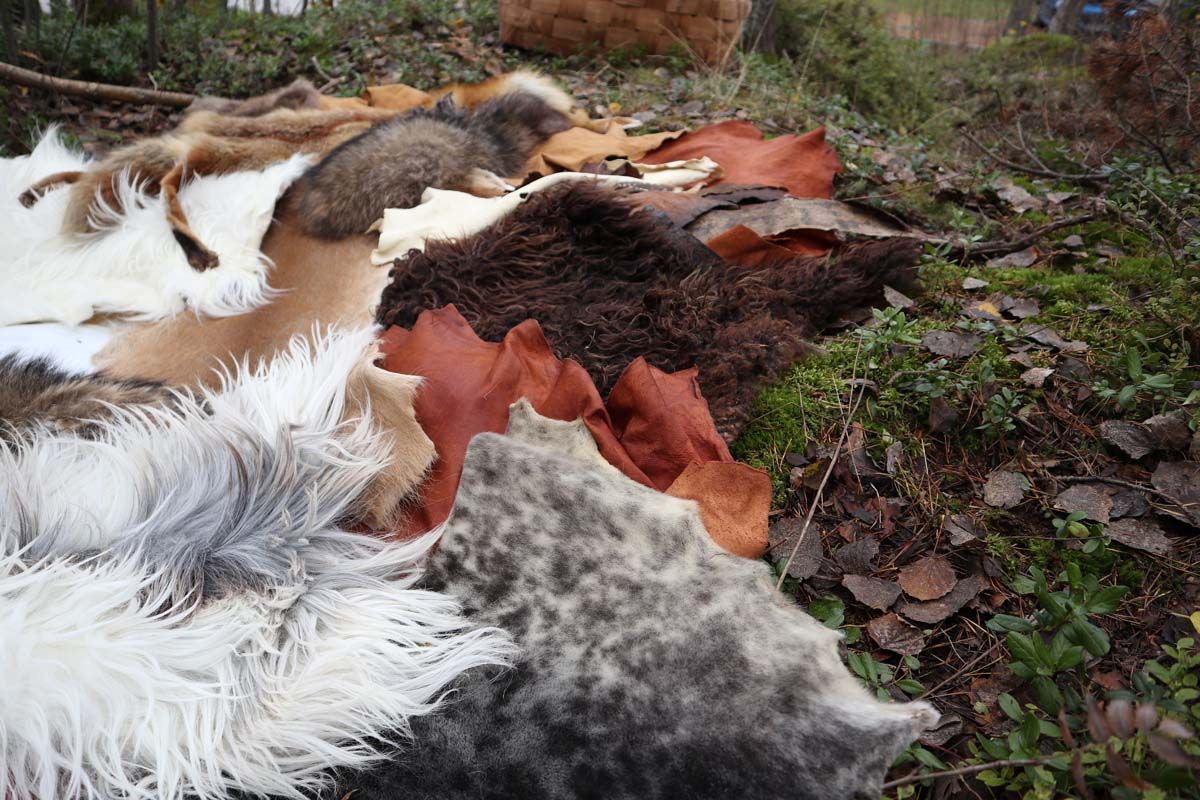 Courses in leather tanning
I had the opportunity to design and build the first ecological tanning facility in Axxell Brusaby in the old donkey stable. Naturally tanned furs and leather for more than a decade!
Nowadays the ecological tannery still stands in Brusaby, but the teaching has been transferred under Västra Nylands Folkhögskolas (VNF) rule. VNF organises three longer courses each year as well as a varying number of shorter courses.
The basic course
The basic course for natural and traditional tanning gives a wide view of the world of ecologically produced leather and furs. No beforehand knowledge is required. During the course we will tan sheep hides, we tan leather with vegetable tanning, we make fish leather. as well as fat tanning of  different leather and hides, eg fox. We will learn to dehair raw skins using traditional methods. We will learn how to work with bone and antlers, as well as sewing a finished product from the leather/fur you have prepared.
The course has a wide theory part as well. Vi discuss the modern leather industry as well as the true essence of leather preparing is. We will learn how to prepare leather in a more ecologival and environmentally friendly way. We will explore the various ways of using all animal parts hence aiming for zero-waste.
The basic course in natural tanning has been available in Brusaby since 2011.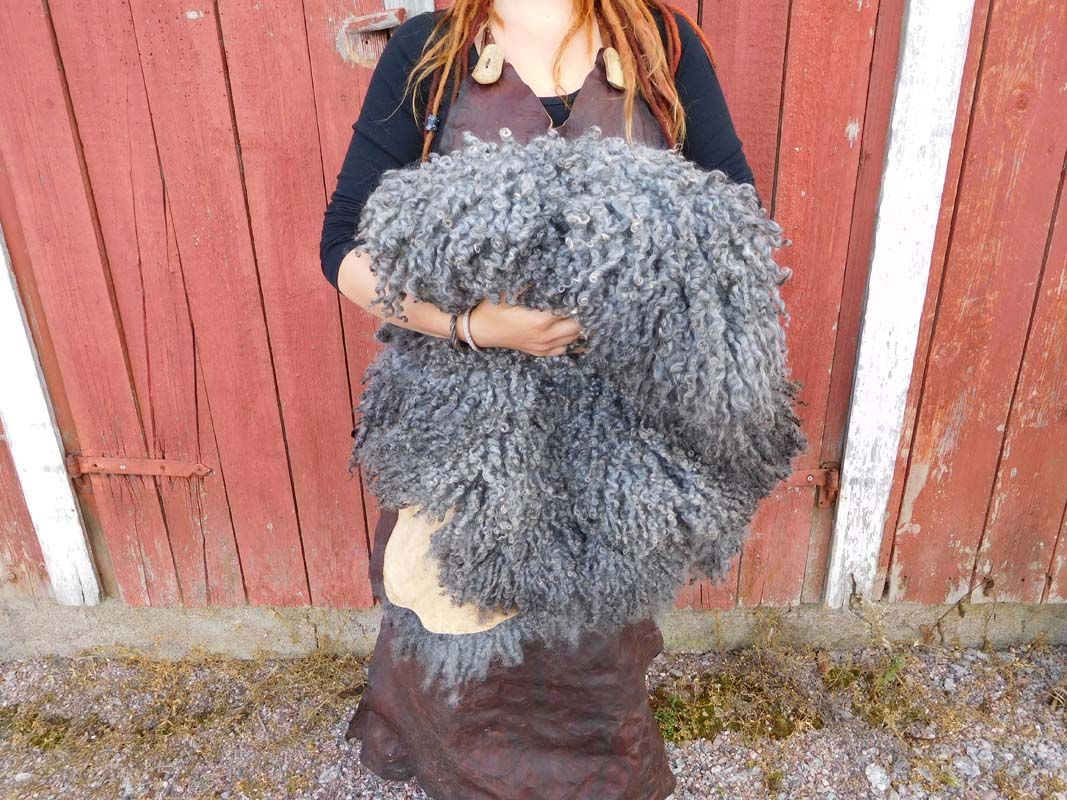 The intermediate course
The knowledge of tanning leather and fur ecologically is deepened on the intermediate course. We will be making buckskinn, smoke leather, and make leather suitable for shoemaking using vegetable tanning. We will get to know the world of raw skins and the ways of using it. We will cover the legislation around tanning, waste disposal, pricing of products and sow gloves, shoes and bags. We will make a final project as an ending of the course that will be designed, plnned and executed by the students themselves.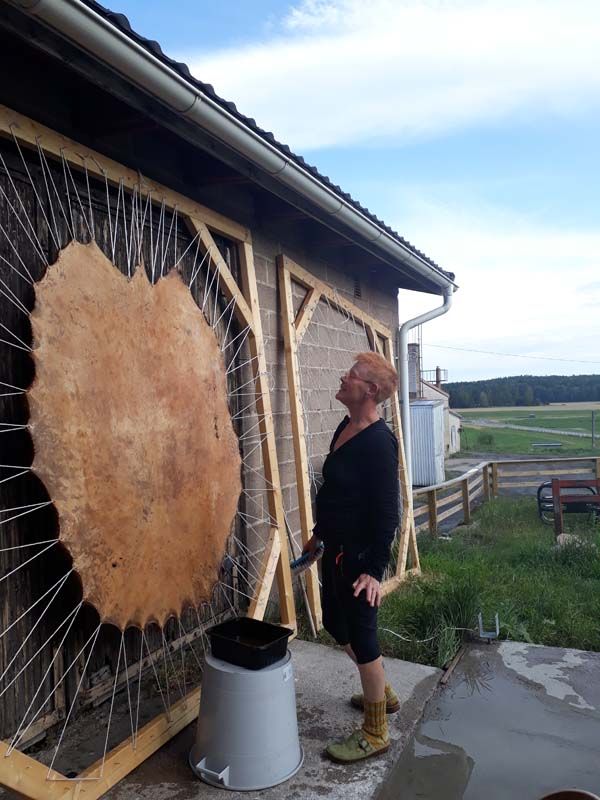 Get in touch
Are you interested in courses in traditional tanning or would you like to hear more about traditional tanning? Fill the contact form below:
Hanna Nore
E-mail: hanna@hannanore.fi
Telephone: +358 44 033 3890
Instagram: @tanningbyhannanore